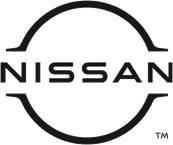 Executive Assistant
Featured
2022-09-26 Nissan Motor Corp in Guam 1012 North Marine Corps Drive
Description:
Nissan Motor Corp in Guam "Nissan Guam" was established over three decades ago in 1988, but we carried the flame of an automotive group that dates back even further, having set their roots here in 1958. Our well-versed staff has a wealth of experience serving the entire island of Guam with all of their automotive needs.  We're like a family and always looking for more talented minds to bring into the fold. If you have a passion for the automotive industry and think you'd be a good fit for our team, we'd love to hear from you!
EXECUTIVE ASSISTANT
Provides support to the President/CEO and General Manager by performing administrative support and project coordination duties.
DUTIES AND RESPONSIBILITIES:
Performs administrative functions such as answering telephones, preparing correspondence, and filing documents.
Transcribes minutes of meetings.
Lays out the employee newsletter at the end of each month (Nissan XTRA)
Plans and executes employee events as required, such as Annual 7.5k Fun Run, Employee Christmas Party, Employee Appreciation Party, etc.
Assists with planning and executing on-site sales events, such as press conferences, new vehicle launches, etc.
Prepares sales reports based on customer surveys.
Compiles customer testimonials to post on the NMCG website and Facebook page
Prepares customer calendars for vehicle deliveries.
Prepares and prints USPS Click 'N Ship postage for each department's mail needs.
Receives employment applications and keeps a log for management review.
Sorts, opens, and routes incoming mail and prepares outgoing mail for delivery to the post office.
Maintains confidentiality of business conversations, correspondence, reports, and records as appropriate.
Assists visitors and callers when possible.
Makes travel arrangements for personnel and maintains record of their itineraries.
Operates and arranges for the maintenance of office equipment such as fax machines, typewriters, computers, and copiers. 
Coordinates building maintenance and solicits proposals as directed.
Maintains professional appearance and neat work area.
Coordinates insurance claims and collections.
Assists with the preparation of government and other bids as needed.
Assists with the preparation of GEPA reports and applications. 
Maintains required GEPA records as needed.
Other duties as assigned.
QUALIFICATIONS:
Bachelor's degree (B. A.) from a four-year college or university and one to two years related experience and/or training; or
Two to four years related experience and/or training in addition to a high school diploma or GED; or
Equivalent combination of education and experience.
WORKING CONDITIONS:
This job operates in a professional office environment.  This role routinely uses standard office equipment such as computers, phones, photocopiers, filing cabinets and fax machines.
Nissan Guam is an Equal Employment Opportunity employer.
Do not contact this company in solicitation of any product or service.