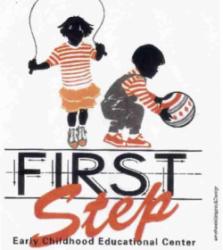 CHILDCARE PROVIDER
Featured
2022-09-28 First Step Early Childhood Educational Center 308 Mepa St., NCS, Dededo, Guam $9.25 hour Sign On Bonus: Medical Insurance
Description:
At First Step, we believe children learn through a wide range of experiences. The purpose of our program is to provide a setting that allows children to build a sense of identity, enhance their natural abilities, and meet their developmental needs. Our curriculum introduces a new topic for discussion each week while continuing to focus on the learning opportunities that arise spontaneously throughout our daily interactions with each other.
CHILDCARE PROVIDER JOB DESCRIPTION:
Can create lesson plans suitable for pre-school children and employ a variety of educational techniques (ex. storytelling, educational play, media) to teach children.
Observe each child to help them improve their social competencies and build self-esteem.
Encourage children to interact with each other and resolve occasional arguments.
Guide children to develop their artistic and practical capabilities through a carefully constructed curriculum (ex. identify shapes, numbers, or colors).
Being able to follow the center's routine (ex. eating, classroom activity, play, nap).
Being able to multitask and supervise children to ensure they are safe at all times.
Being able to communicate with parents appropriately.
Collaborate and work well with other teachers.
Maintain a clean and tidy classroom consistent with health and safety standards.
DOCUMENTS NEEDED:
High school Diploma  
Drug Test                          
Employee Application
Police Clearance
Court Clearance
Health Certificate
Physical Form
Tuberculosis Skin Clearance
COVID-19 Vaccinations & Booster
Do not contact this company in solicitation of any product or service.