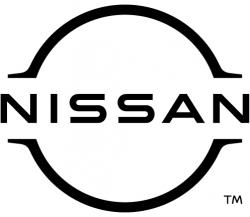 Business Development TELEMARKETER
Featured
2021-10-19 Nissan Motor Corp in Guam 1012 North Marine Corps Drive
Description:
Nissan Motor Corp in Guam "Nissan Guam" was established over three decades ago in 1988, but we carried the flame of an automotive group that dates back even further, having set their roots here in 1958. Our well-versed staff has a wealth of experience serving the entire island of Guam with all of their automotive needs.  We're like a family and always looking for more talented minds to bring into the fold. If you have a passion for the automotive industry and think you'd be a good fit for our team, we'd love to hear from you!
BDC TELEMARKETER
The Business Development Center "BDC" Telemarketer is responsible for generating leads, promoting brand awareness and cultivating new business opportunities for both the Sales and Service departments, through effective verbal and written communication skills, professional telemarketing techniques, and by strengthening or rebuilding rapport with past customers.  The BDC Telemarketer is also responsible for scheduling appointments with potential customers for both Sales and Service, recording activities in the customer management system, contacting customers for their feedback utilizing various survey tools and providing business development related reports periodically and as requested.
DUTIES AND RESPONSIBILITIES:
Generate and respond to leads for both the Sales and Service departments.
Reach out to past, current and potential customers to solicit business.
Perform customer follow-up and outreach to produce additional business.
Sets appointments for customers and potential customers.
Deliver prepared scripts in order to persuade potential customers to do business with the company.
Provide general information about auto repair status and sale of auto parts. 
Respond to customers' inquiries.
Answer telephone calls from potential customers who have been solicited through advertisements.
Obtain customer information such as name, address, and payment method, and enter appointments into computers.
Record names, addresses, purchases, and reactions of prospects contacted.
Schedule appointments for Sales and Service representatives to meet with prospective customers.
Respond to correspondence from customers or to follow up initial sales contacts via phone, electronic communications or letters.
Prepares production reports.
Other duties as assigned.
QUALIFICATIONS:
A High School graduate or equivalent.
Excellent people skills.
An upbeat disposition, persistent nature and excellent telephone skills.
A self-starter who can manage their own schedule.
Excellent organizational skills.
WORKING CONDITIONS:
This job operates in a professional office environment.  This role routinely uses standard office equipment such as computers, phones, photocopiers, filing cabinets and fax machines.
Nissan Guam is an Equal Employment Opportunity employer.
Do not contact this company in solicitation of any product or service.