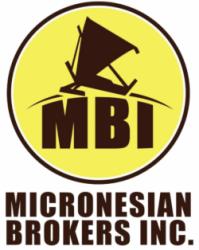 WAREHOUSE OPERATIONS SENIOR MANAGER
2021-04-07 MICRONESIAN BROKERS INC., GUAM GUAM Based on experience
Description:
MICRONESIAN BROKERS INC. an affiliate of JONES & GUERRERO COMPANY INC. is searching for a SENIOR WAREHOUSE OPERATIONS MANAGER with an aptitude for tracking software are a plus! With 10yrs+ of experience in a warehouse setting or with project management. 
The right candidate must possess the following:
 A minimum of ten years experience in logistics is a plus;
Extensive knowledge within warehouse operations;
Able to learn and adapt to warehouse operating systems in place OR experienced with a distribution system platform;
Extensive knowledge in inventory and the tracking of every product movement throughout the distribution center operations; 
Skilled and highly organized to maintain all products/merchandise shelved throughout the distribution center.
Managed a staff of 40+ within the logistics and warehouse operations.  
BENEFITS
 This position offers an attractive and competitive salary with;
Paid Vacation/Sick 
Paid Holiday 
Medical/Dental (optional)
401K Plan (optional)
Company life insurance (optional) 
---
Interested individuals may apply in person at the J&G Human Resources Office in Hagatna, located at Suite 102, 118 East Marine Corps Drive, the ground floor of the J&G commercial building located in the three-story building next to Meskla Restaurant & IBSS Guam. You may also submit via the "APPLY" button to submit your resume OR email directly to jquitaro@jandgguam.com   
**EQUAL OPPORTUNITY EMPLOYER**
Federal law requires the presentation of proof of identity and eligibility to work in the U.S. We comply with this law on a nondiscriminatory basis. 
Do not contact this company in solicitation of any product or service.