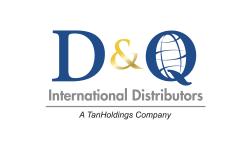 DELIVERY DRIVER/WAREHOUSE
2020-09-17 D&Q CO. LTD. 267 GUERRERO DRIVE
Description:
DICKERSON & QUINN
An international wholesale distribution company is seeking personable and professional applicants for the following position:
DELIVERY DRIVER/WAREHOUSE
Experienced in general warehouse duties.
Chauffeur's license is a plus.
Experience in driving forklift (certification a plus!)
Excellent customer service by making prompt and courteous deliveries of customer orders.
Hardworking & dedicated worker.
Should be a team player and have the ability to coordinate with fellow workers.
Should be physically fit and have the ability to lift heavy materials.
Ideal candidate will possess ability to work independently and in a team setting to achieve company's goals.
Dickerson & Quinn is a manufacturers representative and wholesale distribution company that offers its employees a comprehensive benefits package including paid holiday and vacation leave, bonus program, medical, dental and disability coverage plus optional life insurance.
In light of COVID-19 crisis, we ask that you send your resume to ATTN.: Human Resources mmiclat@dandq-international.com & dataclerk@dandq-international.com, or Employment Application Form is available for pickup. Please call us at (671) 649-2706. We are located on Pick-a-Nail Road, 267 Guerrero Drive, Tamuning (behind Atkins Kroll, before FedEx).
Dickerson & Quinn Is an Equal Opportunity Employer
Do not contact this company in solicitation of any product or service.