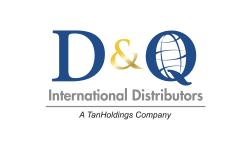 ACCOUNTING SUPERVISOR
2020-03-19 D&Q CO. LTD 267 GUERRERO DRIVE TAMUNING GUAM
Description:
DICKERSON & QUINN
An international wholesale distribution company is seeking personable and professional applicants for the following position to begin their career with us!
ACCOUNTING SUPERVISOR
Must have an accounting degree or equivalent years of experience.
Minimum of 5 years of accounting experience and a minimum of 3 years of supervisory experience.
Monitor compliance with generally accepted accounting principles and company procedures.
Compile and analyze financial information to prepare entries information to prepare entry to accounts, such as General Ledger accounts, documenting business transactions.
Must have comprehensive experience in closing General Ledger.
Strong computer skills and accounting system (SAGE/SBT, F9, SAP).
Must have experience in payroll processing.
Must have excellent verbal and written communication skills.
Strong organizational, planning and multi-tasking skills.
Positive, self-motivated, energetic, and persuasive with a high level of integrity.
Have the ability to work and meet deadlines.
Quick thinking and problem-solving attitude.
The ideal candidate will possess the ability to work independently and in a team setting to achieve a company's goals.
Dickerson & Quinn is a manufacturer's representative and wholesale distribution company that offers its employees a comprehensive benefits package including paid holiday and vacation leave, bonus program, medical, dental and disability coverage plus optional life insurance.
NO PHONE CALLS PLEASE. Pick up applications at 267 Guerrero Drive, Tamuning (After Island Twisters, before Guam Automotive Clinic; across CTSI).
.
Dickerson & Quinn Is an Equal Opportunity Employer
Do not contact this company in solicitation of any product or service.