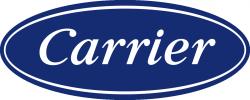 Air Conditioning Technician
Featured
2019-11-14 CARRIER GUAM, INC. 188 TUN JOAQUIN FLORES RD., TAMUNING, GU
Description:
Full Time Air Conditioning Technician
Benefits include Paid Vacation & Sick Leave, Paid Holidays, 401(K), Section 125 Tax Savings Plan & Reimbursement Accounts, Medical & Dental Insurance, Life Insurance, Quarterly Sales Incentive Bonuses, College Tuition Reimbursement Program, Company provided service van, Training.
Must be certified to handle refrigerants.
Experience on various types of commercial HVAC&R systems a plus.
Must be able to work flexible hours as needed.
Do not contact this company in solicitation of any product or service.