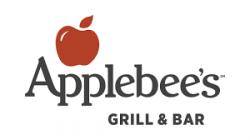 FOH Manager
2019-10-09 Applebee's Grill & Bar 341 Chalan San Antonio
Description:
At Applebee's our Front of the House Managers are responsible for overseeing the kitchen and dining room to ensure a positive experience for all Team Members and Guests. They manage hourly Team Members while leading all operational and administrative functions inside the restaurant. We are a company that has expanded at least one location every year for the last 5 years that include Olive Garden, Pieology Pizzeria, IHOP, IHOP Tumon and Longhorn Steakhouse in 2020! There is great room for growth and we have a strong history of promoting from within our ranks to General Manager Positions. 
We would prefer this candidate to have a strong background in Bar Service and Entertainment if possible. 
We are seeking fun, dependable, and high-energy leaders to join our team as full-time Restaurant Managers.
About the Job:
Lead and drive daily restaurant operations
Uphold our standards of food-service and hospitality
Hire, train, retain, and develop Team Members
Manage all restaurant functions to ensure proper execution of brand standards
About Us:
Great opportunities for career growth
Strong team atmosphere and culture
Hands-on training to prepare you for success
Competitive salary with Fully Covered Medical & Dental Benefits
About You:
2-3 years of management experience in the food service industry
Self-motivated and positive with a passion for hospitality
Think and act quickly in a fast-paced, high-volume environment
Ability to lead, coach, train, and inspire Team Members
If you are interested in a position please send your resume to the email provided here. 
We are looking to hire someone great right away and hope to hear from you soon.
Do not contact this company in solicitation of any product or service.